Six awful hours. Little truly scared her, but the thought of her feet so far from the ground stuck an uneasy knot in her belly; one that did not unfurl until her boot heel touched soil. She drowned in music for most of the flight, tapping her fingers restlessly against her thigh. Conversation with the man next to her proved fruitless; he produced a compact laptop and barely stopped typing the entire trip. She could have closed her eyes, sought solace in the Dream, but her senses were too fraught to relax into vulnerability; her subconscious determined that she should not be caught senseless.

Customs pawed over her scant baggage -- the security here was a tightly coiled spring, and something about her face clearly sparked suspicion. They poked about the skin and bone fragment curiously, and Tenzin stifled the urge to bite the man's hand clean off for the way he handled the delicate artefacts. When they queried it she told them they were trinkets purchased from a flea market in Delhi. They barked a brief conversation amongst themselves, but ultimately let her pass. There was little else to hold her on. She'd had to leave her weapons behind; there was no easy way to smuggle them through.

The streets smelled different from India. A pang of loss met the first breeze to brush her skin; a mournful howl for the sudden grip of loneliness. It felt foreign, but she had always had a curious soul. Purpose drove her. She'd feel better once she'd carved a space in this new city.

Her first stop was an internet cafe. She shoved her bag carefully under the table, the strap hooked under her foot. Roopkund's secrets remained within, wrapped delicately in her spare clothes and way from curious eyes. Instead she worked from a photo snapped with her very basic phone, the small holo flickering as the battery drained. A search filtered on the computer in front of her. Technology was not her strong suit, but she wanted to gather at least basic knowledge of what she'd found.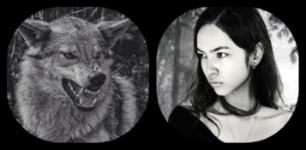 If they stand behind you, protect them; 
if they stand beside you, respect them; 
i
f they stand against you, destroy them.