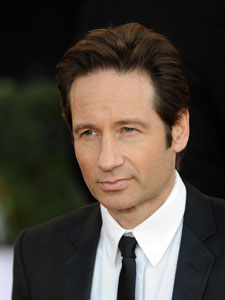 Alexandrova Vladislavovna - Leonid Bykov
Office of the Consul on Public Engagement, Propaganda, and Interdominance Relations
Office of the Consulate on Communications
---
<table><tr>
<td>
</td>
<td>
Press Release
<span style="display:block;text-align:center">From the Consulate of Communications
</span></td>
<td>
</td>
</tr></table>



For Immediate Release




Contact: Darya Korablina, Press Affairs




dar.korablina@cc.eoa.kremlin.gov or 8-499-451-9781



<span style="display:block;text-align:center">Registration of Atharim Affiliated Persons and Organizations
<span style="display:block;text-align:right"><small>April 15, 2046</small>
The recent attack on the CCD, Moscow, and the Ascendancy made clear to everyone the threats all in the Empire- indeed the world- face. CCD investigation has brought facts to light that we would like to share.
First and foremost, the group or affiliation that calls itself the Atharim- whether as part of an organized structure or made of up independent cells- is classified, per EO 14034.19.12, as a Level 1 Terrorist group, with all the legal and military ramifications that entails.
In the entire history of both the CCD and the ASU that proceeded it, that designation, created under law in the year 2022, has been used exactly never. It was created as the ultimate contingency. This emphasizes how serious the Ascendancy and the CCD take this threat.
Any and all legal and constitutional rights are retroactively removed from any individual found guilty in a court of law of being part of such an organization. Any actions taken by any and all government authorities resulting in such a conviction are deemed legal and acceptable. Such individuals can and will be charged for the crimes of the entire organization as part a criminal enterprise system. All surveillance and monitoring tools available can and will be used in their apprehension and prosecution.
It is understandable how serious and indeed terrifying this is. The CCD is a government founded on the rule of law. We do not take this decision lightly. The fact this designation has never been formally and legally applied emphasizes how extraordinary this is. Not even the recent uprising in DV warranted such a response.
An attempted nuclear bomb in the heart of Moscow, however, is beyond the pale.
That being said, the Ascendancy and his counselors recognize that many found themselves in the employ or in association with this group through no fault of their own. While aware of some of the illegal actions, treason and the bringing down of our empire was never their goal.
In his mercy and wisdom, the Ascendancy is granting those Atharim an opportunity to extricate themselves from this illegal criminal enterprise. A registration, found at this link, is being made available for any person of Atharim designation or affiliation who would like to avail themselves of this opportunity.
Make no mistake. Justice is swift and it is coming. This registration will be in operation for 30 days. After that, there will be no quarter, no mercy.
Such persons registering will go through interviews and debriefing to examine their roles. Such ones may even find employ within the CCD itself.
It is the Ascendancy's wish that the Consulate on Channelers purview, under the direction of Consul Marcus DuBois, extend to ALL such non-natural phenomena. Any intelligence or information gathered will go toward such use.
We urge any and all Atharim and associates. This door is open for 30 days and then it closes. It would be wise to take advantage of it.
Any further comments or questions can be directed to Darya Korablina, Press Affairs Secretary.
www.cc.eoa.kremlin.gov/pressaffairs
</span>



CLOGWALL

: clogwall.com/ccpressaffairs


WHISTLER

: whistler.com/@ccpressaffairs

Edited by
Marcus DuBois
, Dec 27 2017, 12:25 AM.
</span>