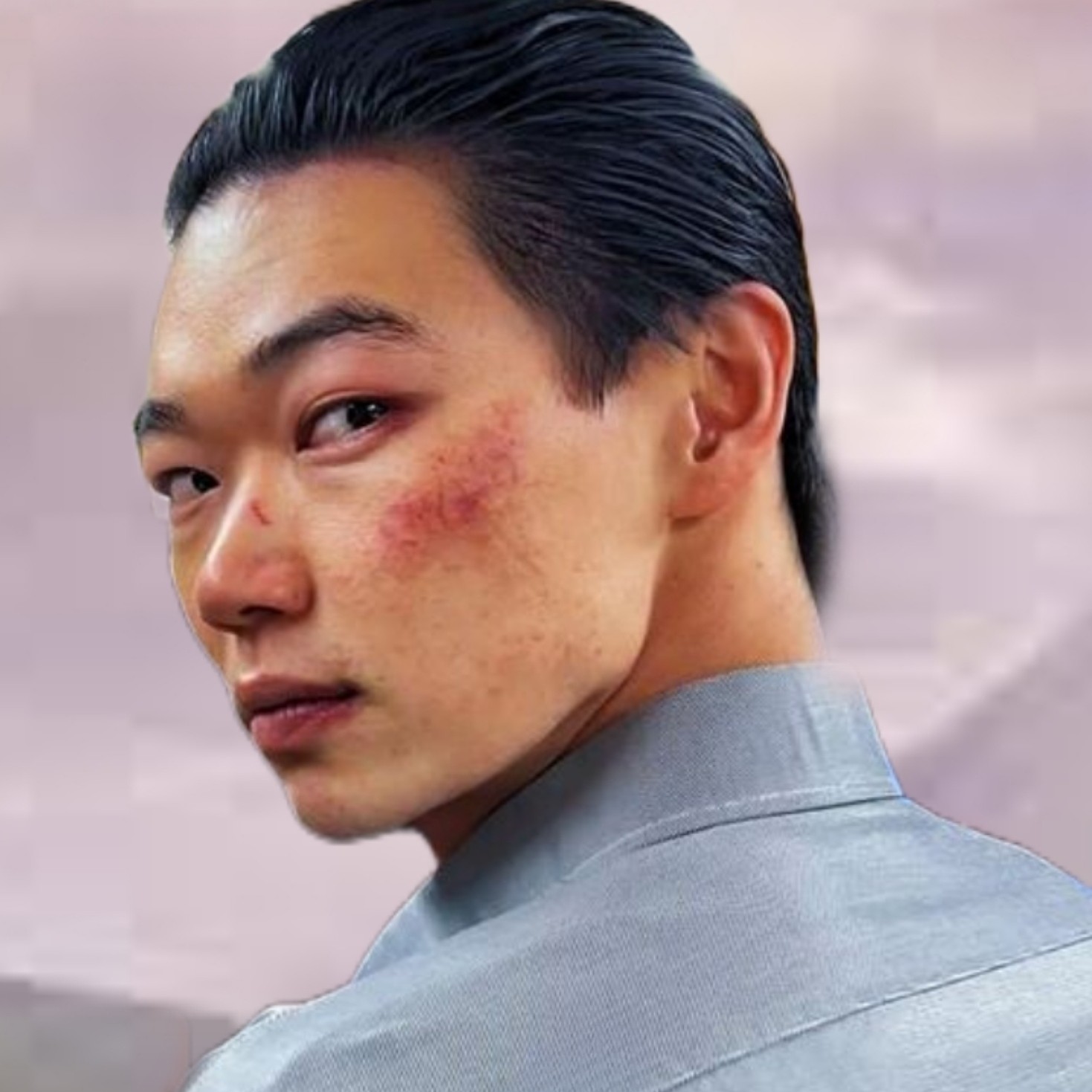 A knock at the door pulled Kiyohito's attention away from the open screens before him. He minimized all of them save for Japanese baseball, which fell to silence as a result. Answering the door revealed the same disfigured face from the night on the bridge. For a few moments, the two men stared at each other, and Kiyo felt the visitor's eyes roam the bruises of his face. Finally, he murmured a half-hearted greetings that only barely passed as polite and invited Ryker inside.
The flat was barely two rooms. The larger of the two held only what furniture came with the rental, which meant a brown couch and wooden tables. A single floor lamp occupied a corner. There was a kitchenette with an electric cook top sitting on the counter, and a small table shoved against the wall. In the darkness beyond a shadowy doorway was a bedroom. There were curtains dangling around the edges of a window that looked out onto the street below. They were five levels up, without an elevator, but Kiyohito didn't mind the stairs. He didn't intend on staying here long.
Ryker followed him inside, and together they sat on the opposite ends of the couch. The silent baseball game was projected onto the wall in front of them.

After about a minute of silence, Kiyo shifted his weight.
"Do you want a beer?"
he asked.
"Abso-fucking-lutely,"
Ryker responded, throwing one arm along the back of the couch as he got himself comfortable.
The hope for polite decline fading, Kiyo retrieved two bottles of Ashai from the fridge. Ryker glared flatly at the Japanese brand, but drank it without complaint.
Kiyo sank back into the seat afterward, tilting the bottle back in silence as well. They watched an entire inning like that before Ryker left the empty bottle on the table and rose.
"Time to go,"
Ryker announced.
Kiyohito's bottle was only half empty, so he left it alone on the table and followed.
"Fine,"
he said. His expression did not betray a cringe when he shrugged on a suit jacket, dark gray, over his usual black button down, if that it was donned a little more slowly than before. Soreness rippled around his ribs even now. He straightened the Korii-Kai pin fixed to the lapel and indicated he was ready.
Ryker drove.