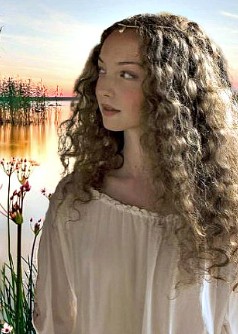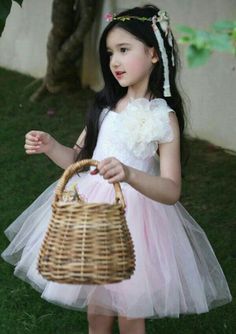 [[dreaming in
Wanderlust
]]
Nimeda's eyes wandered over the desolation of the shifting city. The air burned up in her lungs, hard to swallow down, and the bare skin of her arms prickled under the crawling sense of taint. Death hung a pall that drained the colour to an arid landscape, the light too bright and the dark too deep, and all in between the shadows purred content, though she ignored them as she searched for the source. 
The pad of her feet paused a moment when a body shimmered across the pavement, bloated and dead, hair like seaweed. A puddle spread beneath, darkening the asphalt. Then the drowned soul simply vanished, swept away on an invisible tide, and Nimeda moved on. Her toes scrunched though, chilled.
Her heart pounded loud behind her ribs. She did not like the City at the best of times, but cast in the net of a nightmare -- of
the
nightmare, she liked it a great deal less.
Another step brought her within distance of the giant arch. The next into a child's room. Her gaze roamed the stars twinkling against the ceiling, but it was the music that caught her in its net. Half a wondrous smile flickered as she turned in place, enamoured of the melody.
"How do you know this song?"
She breathed the question in a whisper, for its notes were nothing of this Age, shivering her skin with pleasant memory. It was a moment more before she finally folded to her knees and leaned to peer beneath the bed. Long curls spiralled upon the floor as she spied into the shadows.
"There you are."
A smile warmed. She shifted to lay on her stomach, chin resting on her folded arms. The child's bright amber eyes peered back, luminous as twin jewels. She was curled into herself, holding her knees tight, and surprise bloomed in her expression at realisation of discovery. Fear, too. She shifted her small body away, but Nimeda only watched.
"I won't hurt you,"
she said eventually.
"Neither will anything out here. I will not let it."
"You can see it all too?"
"I see all the endings,"
Nimeda agreed.
"But this is just dreaming, small one. You are doing it very loudly. Will you come out?"
After a moment of silence, Nim slitted her eyes and offered an impish but tolerant smile, then shifted up to sit cross-legged. The soft music soothed, if she could not give the tune a name, and her chin tilted to watch the play of lights against the walls, like starshine. She would wait a while, until the child gathered her courage or faded back to the Other world. It was not how she might choose to spend her time here, but neither did she lament the cause.
Slowly, though, a dark-haired head peeped out. The girl shuffled slowly, wide-eyed.
"Do I know you?"
Nimeda's head canted, blinking, as the girl's face came into proper view. Her clothes fluctuated like a bird's ruffling feathers, from a nightdress to a pink fairy costume and back, and her black hair fluffed loose one moment and neatly braided the next. Children were not especially common dreamers, and she showed no sign of fading or flickering weakly back to her waking body, yet neither was there a resonance of something older. Nimeda did not even know why she had asked the question. Not from any sense of familiarity. More from recognition. But the child only shyly shook her head.
The music around them changed, and the lights diffused, washing colours against their skin like rippling constellations. 
"Can you make it stop?"
For a moment Nimeda thought the girl meant the music, or maybe the lights, though when her gaze lowered back to her expression she realised from the wobbling fear alone that it was not what she meant at all.
"No,"
she said simply. Then, after a moment's thought, added earnestly,
"The Wheel does not stop, but that is a good thing! From endings come beginnings. One cannot exist without the other."
She meant the words as a comfort, but they did not seem to help, or perhaps she was just too little to understand. Fear was fear, though, and Nimeda knew its sting well enough -- for sometimes answers were no treasure at all. She leaned and reached to tap a finger against the girl's nose.
"If you call and I am asleep to hear it, I will come. You do not have to be alone."
She drew back, held her palm open in invitation. Her thief hand, with the grimnir's warning splattered against the palm in a pale white scar.
"Shall I steal you away? I know a place we can go."
After a moment the girl said, wonderingly,
"You have

paint

on your hands."
"I know."
Nimeda laughed, waggling her fingers until the child tentatively reached out. But she did not take the hand. To Nim's amusement, she crawled right into her lap, arms tight about her neck.
They
shifted
.